ID:i Galleri – Stockholm
2012
My mother loved to dance, and i loved my mother, although his musical ear was disastrous.
I was eight years old when my function was to accompany her, and tell discreetly
what kind of rhythm each music played was.Is it waltz or is it tango? she asked me.
(Tango was later called my very loved dog)
According to my answer she accepted or not the invitation to the dance floor.
Hugo Ball is the artist in the picture, who contributed to create the Dadaism, sometimes and to somebody  a way of live.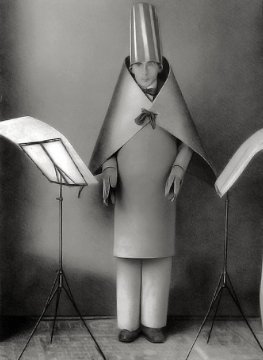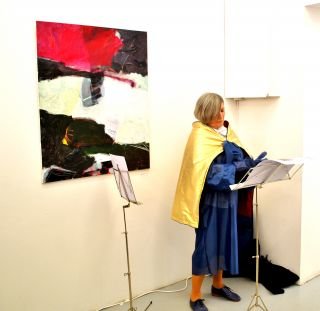 © Ana Maria Almada De Alvarez 2022